---
---
Free shipping worldwide


【Made entirely of high-grade 304 stainless steel】
★FINE MESH STRAINER: Professional quality, sturdy, 304 stainless steel, no rust, stylish design. A refined mesh that will ensure only the finest grains of flour get through while ensuring no lumps.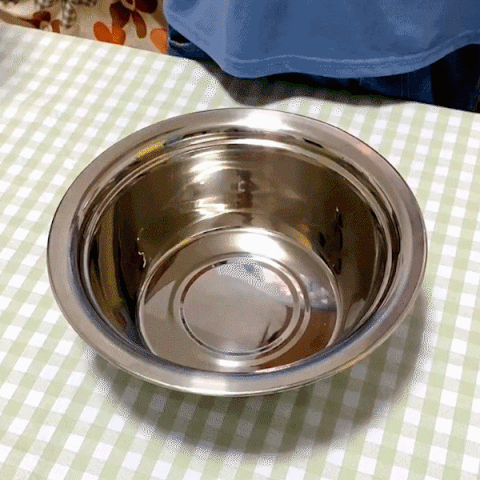 ★ MATERIAL  DE ALTA CALIDAD  PARA ALIMENTOS : El tamiz colador de alimentos de primera calidad está fabricado con material de calidad alimentaria,  tenga la seguridad de usarlo. Apto para lavavajillas, muy fácil de limpiar a mano.

★DIFFERENT PURPOSE USE: The kitchenware set of 3 will be an everyday tool that will help you serve up delightful treats. 3 different size for different purposes.
 ★KITCHEN ESSENTIALS: Surface brushing process, ideal for straining, juice, tea, pastas, jams, sifting flour, sugar,soup more. Wash in warm soapy water is good

★1 x Grater
★1 x  Drain tray
★1 x  Stainless steel basin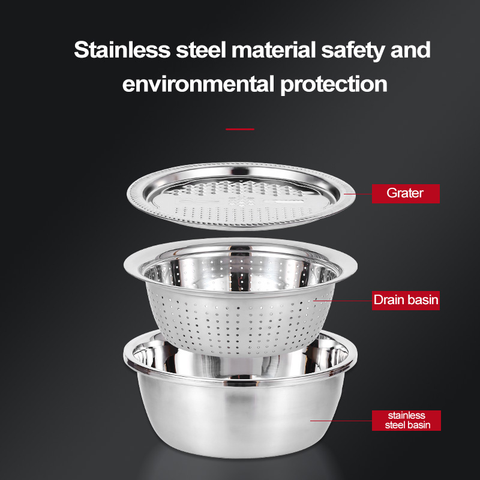 🎯

Specific design and size
 to meet your needs!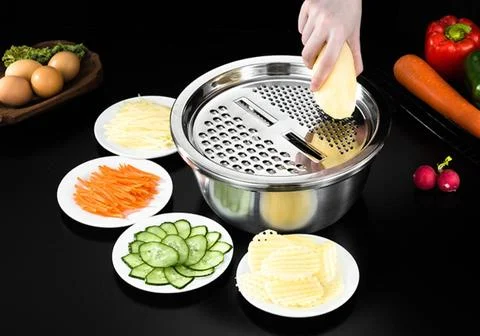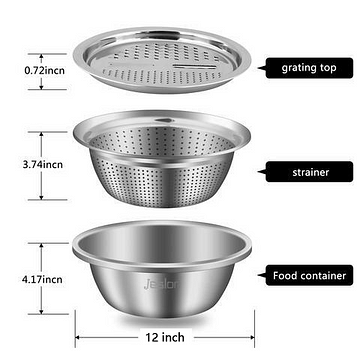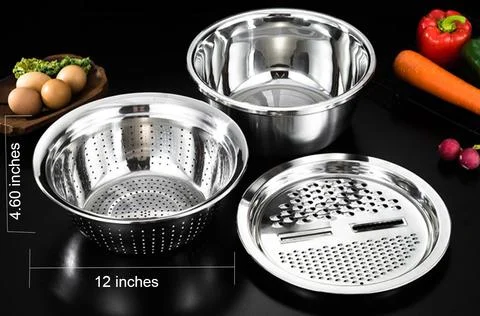 Customer Question & Answer
Question:

 

How many sets of multi - function stainless steel?

What's the size?


Answer: 

3 SETS: Grater*

1 

x GraterDrain tray*

1

 x  Stainless steel basin*

1. And the size are 12 INCHES

3 in 1 Stainless steel Mandoline Slicer includes 1 fine strainer, 1 basin and 1 julienne peeler. Using it for washing, rinsing, shredding. A good helper for kitchen and used in most fruits, vegetable, food. Save your time and money.
Question: What specification is multifunctional stainless steel made of?Is it healthy to make food?

Answer:
Multifunctional Vegetable Grater -- The
 304
 stainless steel grater is good for thick wire/masher/slicing/cutting knife/cutting thin wire. Perfect for making low carb and healthy veggie noodles & Pasta.
Question:

 What are the advantages of multifunctional stainless steel three-piece sets and ordinary basins?

Answer:Easy to Use and Clean -- Any part of the vegetable chopper can be easily removed.The upper drain basin and the lower large-capacity solid basin are convenient for cleaning fruits and vegetables, avoiding dripping onto the countertop. Easy to store and keeps the kitchen tidy.
---